Do you have a retail store? Are you looking for enhancing your space? Below, are some of the tips for enhancing your retail space. The organization is the key to a successful business. Creating the right office environment matters a lot when it comes to enhancing your retail space. The right office space can have huge benefits.  It can help with employee health.  When people feel better and healthier it boosts their mood and helps them perform at their best. Therefore enhancing your retail space leads to greater sales.
Store designs such as wall graphics, lighting, hero product presentation, and way-finding, and customer journey narrates the products, services, and brand of the store. It also helps in conveying the ultimate message to its customers. A store design can make the items inside the store more desirable. It helps in showcasing the items kept in the store. It is also believed to be the ultimate touch-point between the brand and the consumers.
Theme building such as fixtures, displays, color, ceilings, flooring, and shelving is important to attract the shoppers and provide them a good shopping experience. Retail stores have become a place of social gathering for the latest generation. So people like to go to those retail centers or shopping malls that have unique themes.
According to studies, most of the information a human being process comes through his sense of sight. Therefore, display solutions such as floor-standing display unit, isle unit, display cases, glorifier, counter-top display unit, and window display the essential means to drive the attention of your customers. Thus display solutions are important when running a retail store for higher sales.
Facades such as 3D facade, cladding BIM, wall cladding BIM, facade elements, construction facade, and facade shop drawings are essential for impressing potential clients. These can add value, innovation, and luxury to your store. Facades are one of the most affordable and eye-catching ways to improve your business. The facades should be designed in such a way that people should remember the name of the store when they pass.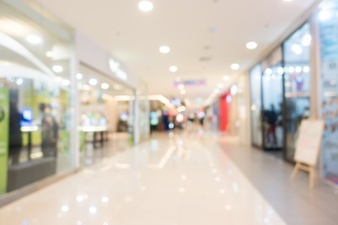 Lighting provides personality, creates a safe environment, and drives the attention of the customers. It also defines a brand's identity and quality of products. Lighting can also help in offering a comfortable area for the shoppers.  It only provides a space for the customers to enjoy but enhances the color and texture of your retail space.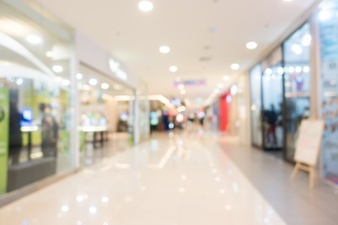 Visual Identities such as logo, product packaging, website designing, and graphic designing are important to grab consumers' interest in your products and services. Through visual identities, consumers get an idea about a business, brand, or company. It is also effective in increasing brand awareness and creating an impression of its integrity.
Contact umangcommunications.com to learn more about how to enhance your retail space. Umangcommunications Pvt Ltd is a 360-degree solution company for signage, advertising, event, exhibition, and branding based in Guwahati. We are experts in providing excellent quality retail branding solutions along with other important products and services to enhance your retail space.