Are you finding it hard to attract the attention of the right buyers, at exhibitions? Read the complete article to learn how to stand out with unique exhibition stalls? In this article, we bring you the latest exhibition trends to support your marketing strategy. These trends can help you get the attention of the buyers at the expo.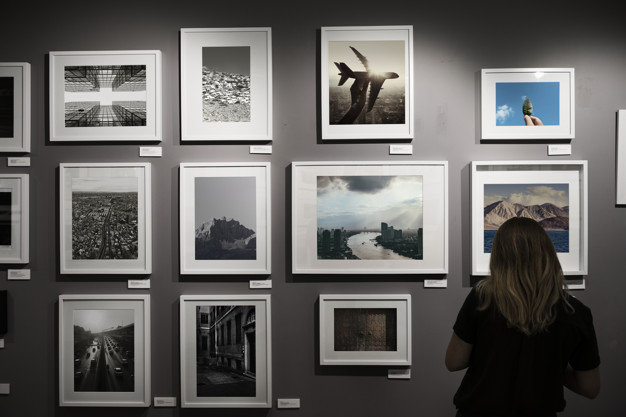 Right materials for exhibition stalls:
To create a fresher look use lightweight elements like fabrics, cardboard, paper, and wood Instead of solid walls and heavy pillars. These components create a more trendy look. They can be easily changed at any time, depending on a company's brand message at different events. This will also allow you to make the booth lighter to install easy to dismantle and cost-effective to store.
You can also use silicone edge graphics, with high-resolution dye-sublimated graphics. They are printed on special tension fabric and are easy to put up and takedown. They can be printed beautifully to complement a company's marketing messages. They can also serve as an extension of your booth space. These are made of durable and dry-cleanable materials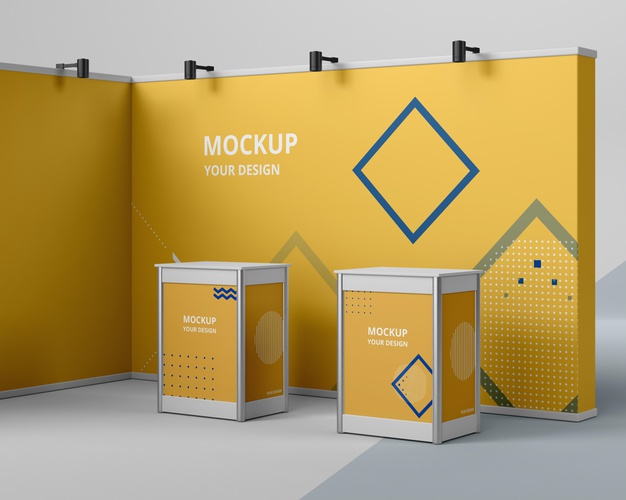 New technologies for exhibition stalls:
LED screens are a useful tool for trade shows. They can be used as billboards to bring brand stories to life. They can also be designed to enhance the composition of an exhibition booth.
Modular structures for exhibition stalls:
Modular structures for exhibitions stalls allow more versatile and flexible booth environments. As they are trendy, they're pretty much everywhere now. Modular structures act as a blank canvas that can be put together in a wide variety of designs and configurations. Since they can be reused, it makes them more sustainable. They don't need to be repaired with new components or replaced with new builds.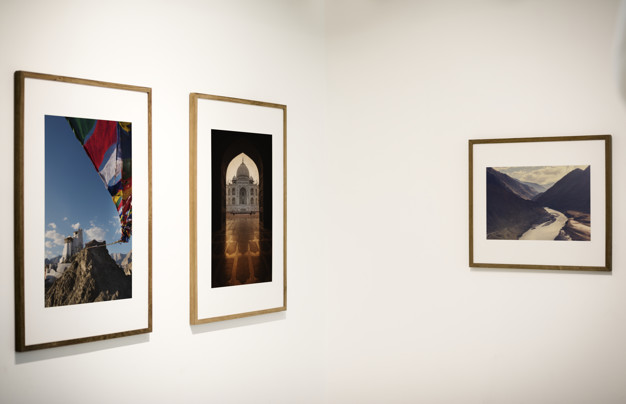 Surfaces, flooring, and walls for exhibition stalls:
Unique Surfaces, flooring, and walls can make exhibition environments unforgettable. You can use decorative components such as mirrored surfaces, to give the appearance of expanded space. For floors, you can use different flooring materials such as vinyl and European features such as raised floors.
For walls, you can add plants such as preserved moss in a variety of shapes and sizes to give an exhibition environment a warm feel.
Memorable and unexpected experiences for exhibition stalls:
To engage attendees who enter the exhibition it is important to surprise them and leave a lasting impression. Your design should be able to tell its brand story.
Conclusion
An exhibitor you aim to make your stand visitors enjoy your stand. You would also want them to learn something new.
If this means a challenge and you need any help in choosing exhibition stands well, we are at your service. We offer the ultimate list of exhibition stand ideas. We provide powerfully, high-impact exhibition stands with the help of our experienced and skilled designing team.
Consult with Umang Communications Pvt. Ltd to get ideas about the newest, out-of-box design trends to implement in your next expo. For more information visit our website www.umangcommunications.com or call us at 9864081643.