Are you confused about, where to start with your brand name project? Read this article to learn how to choose a brand name for a new product? The name of your brand is an extension of the products and services you provide. Did you know? Google's first name was BackRub and Pesi' Brad's Drink. The new names were better simply because they were catchy and easy to remember. A great brand name can bring you business, can present you as an effective leader, and increase your value in the market.
Choosing a brand name can be challenging. Thus, below are some tips that you should remember before choosing a brand name.
Choose an easy to remember the name:
A tough to remember name makes it much difficult for people to visit your website. It can be harder for them to become your customer. So, you should always choose a name. The name should be easy as well as impactful. Your brand name should be able to differentiate your company from the rest of the companies in the market.
Get a meaningful name:
The name that you choose should mean something. It should represent your brand, service, and products. The name of your brand gives you a chance to impress your potential customers. People might not know about your products and services, thus a great name can make a first impression and open doors for you.
Hire a consultant:
Choosing a great brand name needs a great plan and a strategy. It also needs a lot of time and energy to be devoted. So, if investing some money to hire a consultant can make your life much easier. The consultancies have the experience knowledge and better ideas that you could have. So, why take the risk? You can simply rely on a consultant. A consultant can do your job more objectively and quickly. Choose the best name from the various options that they provide, that suit your product and services.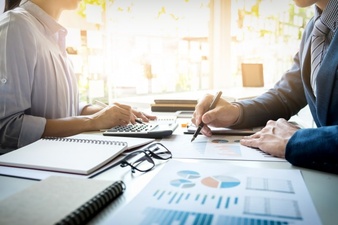 Your task doesn't end here. Just naming your brand doesn't do. After you get a suitable name for your brand you need to design a logo for it. You also need to start creating a corporate identity, brand story and strategize your sales, marketing objectives. By protecting your name, you also gain the ability to prevent future competitors from using it. Moreover, you also need to protect your brand name, so that no one else can copy your name. You also need to check whether some other company is having the same name as yours.
We hope this article was helpful for you and by now you must have got some ideas on how to choose a brand name for a new product. If you feel, that you need more guidance on choosing a brand name, then please feel free to contact us. You can mail us at sales@umangcommunications.com or visit www.umangcommunications.com to know more about our products and services. Our address: House No. 201, Near Hanuman Mandir, Lokhra Rd, Adagudam, Lal Ganesh, Guwahati, Assam 781034.