Are you an entrepreneur? If you are starting a new business then you must read this article to know about the importance of signage. Signages are important for the visual elements of a company. After completing its branding design, the next step of a company is creating attractive signage. Signages are essential to capture a potential customer's attention and become a salesperson.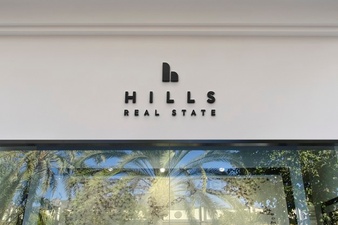 Signage as a marketing strategy:
Signages contain the logo of a business and reinforce the company's brand. They are thus considered part of a company's marketing strategy. They promote a business and convey important information to its potential customers. Signs can be seen every day of the year. It provides major exposure. Signage can get you the attention of thousands of possible customers. It is more cost-effective than various other means of advertising like television, newspapers, and radio.
Different types of signage:
There are mainly six types of signages, indoor, outdoor, modular, safety, traffic, and traditional.
Indoor Sign:
Indoor signs are used for directing visitors toward registration at events. Some examples of indoor Signages are Wayfinding Signs, Lobby Signs, Banners and Posters, Digital Displays, walls, Floor Graphics.
Outdoor Sign:
Outdoor Signage engages your brand in the outdoors for the public. This form of advertising creates and enhances your brand's recall value amongst the masses. Some examples of Pylon Signs, Monument Signs, Monument Signs, Backlit, and Banners.
Modular sign:
Modular signs are sturdy, easy to install, and updatable. They can be used for, Hospitals, Airports, Corporate Offices, Government Institutions, and Colleges.
Safety Sign:
Safety signs indicate a hazard level that falls somewhere between caution and danger, indicating a risk that could result in serious injury. It can also communicate safety information. Some examples of safety signs are Hazardous materials, Electrical, First aid, Lockout Tagout, Equipment, PPE, and more.
Traffic Sign:
Traffic signs facilitate road traffic and increase road safety through the adoption of uniform traffic rules. They can be erected at the side of or above roads to give instructions or provide information to road users. Some examples of traffic signs are Mandatory Signs, Cautionary Signs, Informative Signs, Rules and Regulations, and Safe Driving.
Traditional Sign:
Traditional Signs are the designs or use of signs and symbols to communicate a message. They can also be used to decorate the interior and exterior. Some examples of traditional signs are Banners, Canvas prints, and vinyl signs.
Conclusion:
Poor signage can keep customers from going into a place of business. Visible signage has a significant positive influence. It increases the number of transactions, as well as sales and profits. Consumers buy a service or product because a company's signs catch their attention.
Umang Communications Pvt. Ltd specializes in signage, advertising, corporate gifting, events, exhibition, custom décor solution, fabrication, printing services, and much more. We can handle your signage needs. We use the latest advancements in technology to create business signage for your company to increase sales. Here you get what you need. We provide can be customized signage with the unique images and data you request. We offer what it takes to meet your company's signage needs. For more information visit www.umangcommunications.com or call 9864081643. You can also write us at sales@umangcommunications.com.